A Beginners Guide to Pawnbroking
Pawnbroking is a highly-respected regulated method of short-term borrowing. Regulated by the Financial Conduct Authority (FCA), Suttons and Robertsons offers loans secured against luxury items, such as watches and jewellery.
While many of our clients know us well, we are meeting first-time loan clients every day. We have developed an easy-to-use guide that will set out clearly how pawnbroking loans work, and we aim to answer any questions that you may have about the process with this document. However, we welcome questions, so please do not hesitate to contact us if you need further help.
Our team value your privacy, and our reputation for discretion has been well-earned.
Section 1: What is a Pawnbroker
You might have heard of pawnbrokers but have never been totally sure what they are or exactly how pawnbrokers work. If you're wondering, 'what is a pawnbroker?', we'll take a look at the pawnbroker definition to see how we might be able to help you.
A pawnbroker is a lender who can offer you a loan secured against your valuables. Valuables can cover an enormous range of goods. At Suttons and Robertsons, we offer loans against luxury assets in the UK. We're most likely to be offering loans against assets that include watches – like Rolex and Omega – and fine jewellery, but we also offer loans against fine art, fine wines, and classic cars. With a pawnbroking loan, you can release the value of your luxury asset whilst retaining ownership. Like many of our pawnbroking colleagues, we offer buy, sell and loan services. This means that we are able to buy your item from you outright or enter into a pawnbroking loan agreement. This guide will explore how to pawn or sell your luxury asset, and we'll examine the pros and cons of both.
It might be worth considering when you are asking how do pawn shops work, is it better to sell or pawn jewellery? You might find that the advantages of pawnbrokers work better for you.
There are two options for pawning your luxury asset with us. You can either bring your luxury asset to one of our London stores, or you can transact with us online. The pawnbroking process follows the same steps, regardless of whether you visit us instore or online:
Your asset will be valued and an offer will be made. The asset may also be called a pledge if it becomes collateral for a loan.
Once the pawn shop agreement has been signed, your pawnbroker will hold your asset as security on the loan.
The pawnbroker will then lend you a fixed amount of money for a set period of time.
Your assets will be held securely by the pawnbroker.
When you repay the full loan amount and accrued interest within your loan term to your pawnbroker, your item will be returned to you.
If you decide that you don't want to repay the pawnbroker, the pawnbroker will then decide when and where to sell your item. This will all be set out in your loan agreement, and if you decide that you don't want your item back, it won't impact your credit rating.
What are pawn shop loans?
Pawn shop loans are fixed-term loan agreements that are secured on the assets that you pledge. The pawnbroker will keep the item securely in return for a fixed-period loan – often six months. When the loan term has ended, you can either repay the loan interest, ask to negotiate another term or inform the pawnbroker that you won't be repaying the loan and that they can sell your item.
What are the advantages of pawnbrokers?
Unlike banks, pawnbrokers can help you to access money that's tied up in assets very quickly, but there are many other advantages to working with a pawnbroker.
There are no credit checks
If you are selling privately, it dramatically decreases the time typically required to secure a buyer for your asset
If you are seeking the cash-releasing benefits of pawnbroking, then a secured loan helps you access funds without selling your asset altogether
A pawnbroking loan offers the opportunity to repay and redeem your loan early. This means you will only pay the interest accrued to the point of redemption
Pawnbroking is a confidential service which offers a very discrete relationship between pawnbroker and client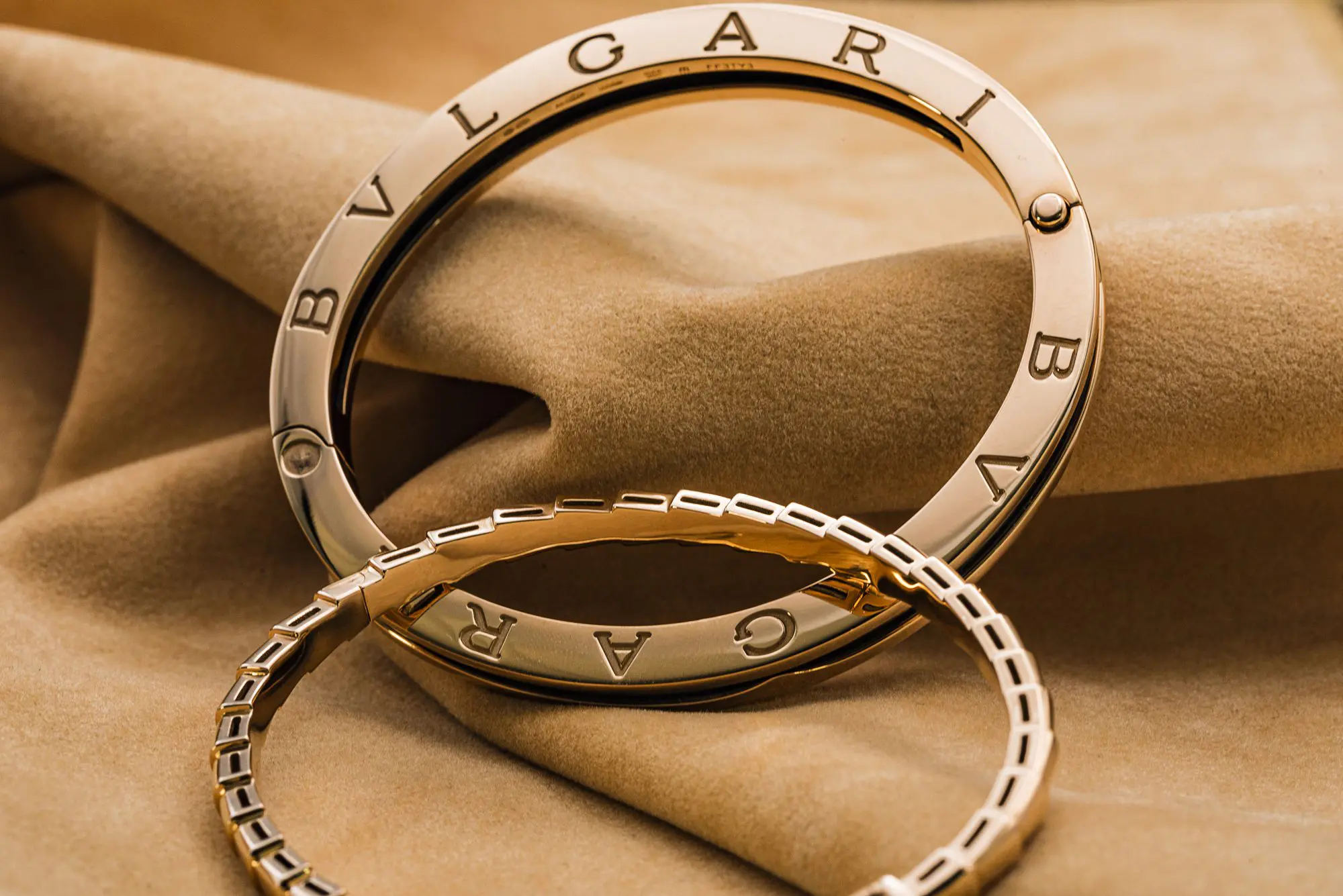 What are the disadvantages of pawnbrokers?
Pawn shop loans tend to come with higher interest rates than traditional lenders, however, Suttons and Robertsons offer a lower APR (the highest APR is 93.21%) than some of our competitors, who charge an APR of up to 150%. There are a few drawbacks to working with a pawnbroker, especially if you are seeking a long-term option.
Pawnbroking loans are short-term – most often six months – but it is possible to discuss a renewal with your pawnbroker.
A pawnbroking loan is not suitable as a long-term financial option, and you should explore other options if you are looking for long-term finance.
You could lose the item you used as security if you do not repay your loan.
What are the alternatives to pawn shop loans?
Pawnshops offer one alternative if you are looking for a financial solution, but they are only one of a series of other options with different loan terms and rate lengths. In addition to the traditional loan that you can secure from your bank or building society, other options include:
Pay day loans – Short-term loans with very high interest rates
Peer to peer loans – You may secure financial support from an individual
Sell your luxury items – You may have assets that you want to sell rather than pawn
Credit cards or an overdraft facility – Typically taken out with a traditional lender
Bridging loan – You can secure a short-term loan while you put other financial arrangements into place
Read our Pawn versus Sell guide for further guidance.
Do pawn shops ask for ID?
While pawn shops and pawnbrokers do not carry out credit checks on people selling watches to pawn shops or who take out cash loans against luxury items, it is usual that they check your identification. You will be asked to supply two forms of ID. The two forms will include either a driving licence or a passport and also a utility bill of some sort that offers proof of address.
How long before a pawn shop can sell your stuff?
If you're contemplating the difference between pawn and sell, you will find that you're looking at a minimum of six months before you would have to let go of your asset with a pawn shop – but that's only if you don't repay your loan. All pawn shops have different loan terms. At Suttons and Robertsons, we operate on a six-month loan period. This would be made very clear when you take out your loan, and holding items securely is paramount to our reputation. For a pawnbroker to sell your assets, you would need to fail to repay the loan. However, you can redeem your loan early and pay off the loan plus interest earlier than scheduled.
How much does a pawn shop charge in interest?
Pawn shops interest rates can vary between pawnbrokers, but, as an FCA regulated business, we clearly state what they are to the customer in the pawnbroking process. Typical pawn shop rates could sit anywhere between 3% and 10% per month for the duration of your loan. Your pawnbroker will attach an APR to your loan, which you can use to calculate the total of your loan amount. While you may find the interest rates are higher than at a bank, pawnbrokers are more agile than these traditional lenders. Pawnbrokers typically offer lower interest rates than payday lenders.
How old do you have to be to pawn something?
If you are looking at pawnbrokers in London – or any other part of the UK – the rules around age and pawnbroking are very clear-cut. In Great Britain, you have to be 18 years or older and a resident of the UK to apply for a pawn loan. If you're looking for the best place to pawn your jewellery and are wondering what will pawn shops take, it's a good idea to visit us and show us what items you have as collateral for your loan.
How do pawn shop loans work?
When looking at pawn shop loans and how they work, it's important to understand the basic process. A pawnbroker will lend money against an asset that has been left with them, or pledged. The loan will be for the amount that the pawnbroker has offered a valuation on. When goods are left with a pawnbroker, they will give you a receipt – as proof of your agreement.
Your pawnbroker will keep the asset for, in our case, six months, however, you can pay back the loan plus the accrued interest earlier if you wish. You can renew the loan if you can negotiate this with the pawnbroker. You will also have to pay the interest and re-pledge the loan.
If you do not repay the loan at the end of the loan period, the pawnbroker can sell your pledged assets to recover the debt.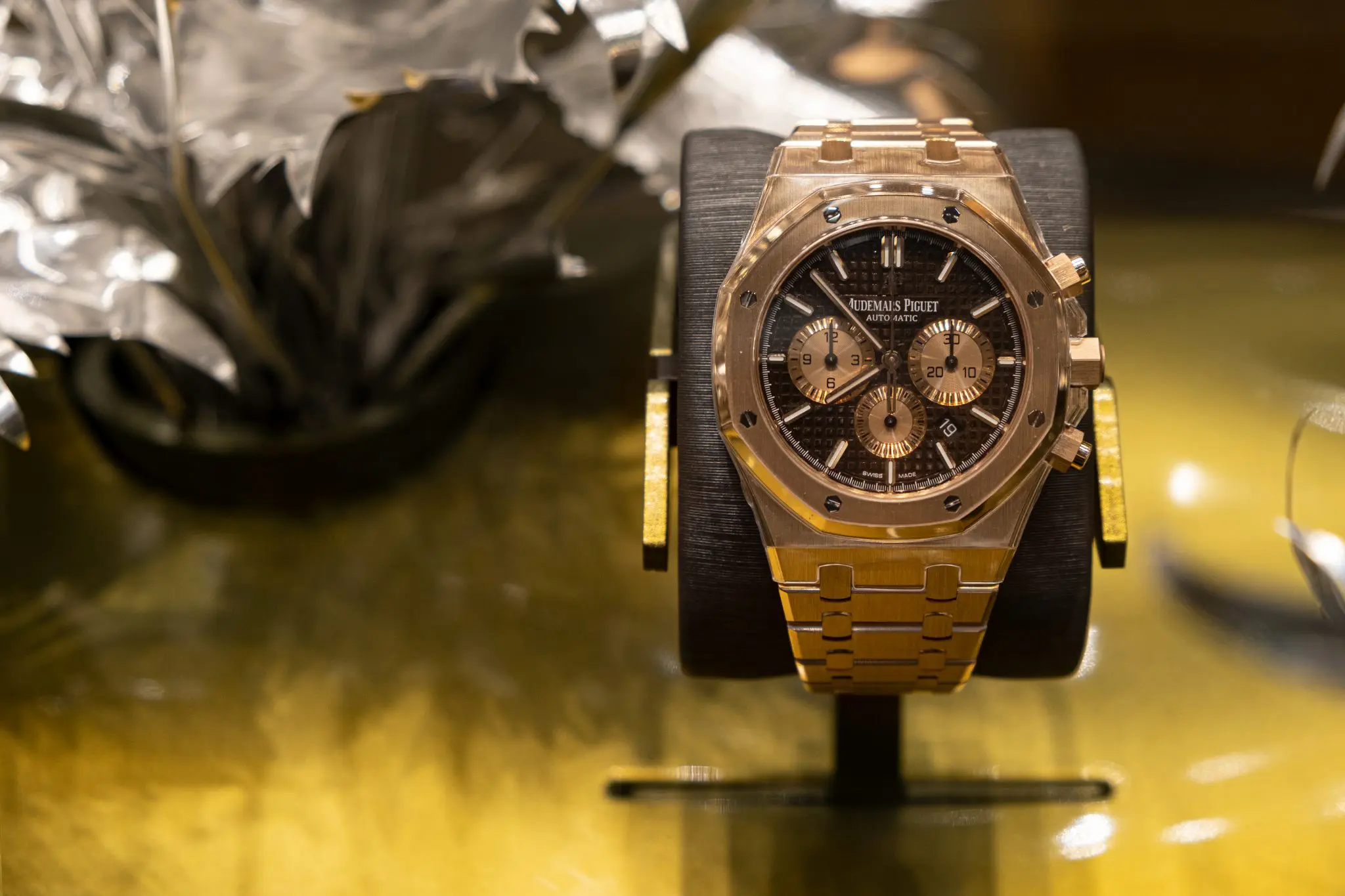 What will pawn shops take?
That very much depends on the pawnshop. As a luxury high-end pawn broker, we focus on high value goods, including designer handbags, fine wines and classic cars. Typically, we work with borrowers who have items of jewellery or watches to pawn. They may be weighing up their options in terms of pawn vs sell. While we offer loans against luxury items that you can later redeem, selling jewellery or watches means that the item is gone forever.
We're unlike many high street pawnbrokers, who will accept lower value items. At Suttons and Robertsons, we offer pawn loans against luxury items we tend to work with luxury brands, such as Cartier, Boodles, Tiffany and DeBeers. We also specialise in loans against Rolex, Omega and Patek Philippe.
How do pawn shops value items?
In order to understand how much a pawnbroker would loan using your asset as security, it can help to appreciate how a valuation is generated. At Suttons and Robertsons, we look at three key areas. We look at:
The current value of the appraised item
The current condition of the item
Our ability to sell the item if the loan is not repaid
To reach our valuation, we will look at:
Market intelligence gleaned from auction prices
Our own knowledge and experience of dealing with luxury items
Market feedback to show what is selling and what is struggling to sell
Expert opinion for certain specialist items, such as supercars or paintings
When it comes to assessing condition, we will work through a well-defined set of checks, and we will also look for proof of original purchase certification.
Do pawn shops do credit checks?
One of the advantages of pawn shops for many people is that they do not carry out credit checks on potential borrowers. Not only can this speed the loan process up, but it can offer enhanced financial fluidity at times of cash flow difficulty. Credit checks are not required because you are offering an asset as collateral.
How much do pawn shop loans cost?
Our offer to you will clearly set out the loan and how much your loan will cost. The interest rates for pawnbrokers vary, but you can usually expect to pay between 3.5% and 6.5% for a loan from Suttons and Robertsons.
What is the difference between pawn and sell?
When you sell an item, it leaves your ownership. You will be in receipt of funds for the item but you will not be able to claim your item back in the future and you cannot repay the money paid to you as it is not a loan. When you pawn an item, you are entering into an agreement with the pawnbroker, who will hold your item for a fixed term – usually 6 months. When you come to repay the loan, the pawnbroker will return your item.
Do you get more money for pawning or selling?
In general, it can depend on the amount your buyer is willing to pay. However, if you are deciding whether to pawn or sell with a particular pawnbroke,r it is likely that they will pay you more for the item than they will lend to you. This is because a pawn loan is based on a percentage of the price of the item – perhaps 60% – whereas the purchase price will secure you 100% of the item's value.
How does selling to a pawn shop work?
Selling your luxury item to a pawn shop works very much like selling to a jeweller or a dealer. Simply bring your item in to us, along with all associated paperwork of purchase authenticity, and our expert will offer you a price based on a detailed appraisal. You can then opt to accept the offer or not. You may also wish to explore pawning the item too.
What does a pawn shop agreement look like?
All pawnshops will have their own agreement, so it's important to make sure that you are familiar with their policies. The Suttons and Robertsons pawn agreement is clearly set out and our customer service team can answer any questions if you are unsure about anything.
Are pawnbrokers regulated?
A pawnbroker must follow the Consumer Credit Act 1974, as it sets the standards for consumer lending. As well as following the act, a pawnbroker must have a Consumer Credit License issued by the Financial Conduct Authority (FCA). Pawnbrokers must comply with the FCA rules in their Consumer Credit Sourcebook (CONC) which includes a section that is particular to pawnbroking. Pawnbrokers must also sign up to the Anti Money Laundering Register.
With Suttons and Robertsons, you can talk with experts in their area. We operate with extreme discretion and will release the value in your item as quickly as possible. We can lend up to £2 million and can often have the money in your account less than 24 hours after the valuation. Your asset is securely held for the duration of the loan period. Specialising in the luxury sector, we offer loans on many high-end items, from watches to classic cars and art to fine wines and handbags.
Can I get a pawnbroker loan online?
Yes, at Suttons and Robertsons we offer an online pawnbroking service that means we can deal with your valuation and loan remotely. You can send us images of the item for loan and we will send you an offer, based on our valuation. There are then several options for collection that we can discuss with you:
Courier Service – Our free insured Special Delivery courier lets you send your luxury assets to us, or our courier can collect from you
Staff Collection – One of our staff members can collect your luxury asset at a time and place that works for you
Specialist Collection – Collection by one of our specialist logistics partners for larger luxury assets
How does online pawnbroking work?
Online pawnbroking allows you to access a particular pawnbroker from anywhere in the UK without having to visit their store. There are a few differences, however. Funds can take up to 72 hours to arrive in your account, depending on how long the courier or postal service will take to reach us. The pawnbroking premise is essentially the same, except with online pawning, you supply images and a description rather than showing the item in person. We will make an indicative offer, which will be finalised upon receipt of the actual item. Once you accept the final loan offer, funds will be transferred to your account within 24 hours.  There are several ways to send your items in, or you may opt for collection. Online pawnbroking is quick and also won't affect your credit score.
Who are the main UK Pawnbrokers?
There are different kinds of pawnbrokers in the UK, each with a very different audience. You may have seen high street chains, such as Cash Converters and Ramsdens, offering pawnbroking loans. These pawnbrokers will accept many different types of items, with a focus on low to mid-range branded goods. The average loan value from one of these pawnbrokers is considerably lower than a Suttons and Robertsons loan.
At Suttons and Robertsons, we are very firmly established in the higher end of the luxury market. This means that we only work with luxury brands and high value items. We also buy gold. This also means that our experts are extremely knowledgeable in their areas. We specialise in watches and jewellery – particularly brands like Rolex and Graff. We will also consider loans for high-end luxury items, such as artworks of note and supercars.
Are you concerned about repayments on a pawnbroking loan?
With pawnbroking loans, we do understand that you may be using a luxury asset that not only has a considerable monetary value but also that means something to you personally. While a pawnbroking loan is, by nature, a short-term loan, there may be occasions when you need to renew your loan term. If this is the case, we urge you to talk to us as soon as possible so we can discuss this.
If you feel that you will be unable to repay your loan within the next six months, we can look at implementing a new agreement.
However, if you think that you will be unable to repay your loan, pawnbroking does mean that you can simply not repay the loan. We will keep your asset, reselling it to cover our loan costs. If we sell your item for more than the loan amount, we will pass those funds on to you. Please ensure that we also have your latest details so that we can contact you to pass these on.
If we sell your goods for less than the amount you owe us, we will simply write this debt off, and the matter will be considered closed.
If we sell your items, the debt will be considered dealt with there will be no impact on your credit score.
It is important that you stay in touch with us and discuss your loan as soon as possible. There are ways in which we will be able to help you move forward.
Money management includes many different aspects, and we appreciate that, from time to time, you may need support. In the UK, there are several very helpful organisations that will be able to offer free, confidential impartial money guidance debt advice.
Suttons and Robertsons is a high-end luxury pawnbroker with over 250 years of experience in pawnbroking working with clients. As Pawnbrokers in London, we have four stores – Fleet Street, South Kensington, Victoria Street Edgware Road – also offering online pawnbroking services across the UK.
Our experts are professionally qualified; our JET-trained colleagues hold the Professional Jewellers' Diploma. We've provided clients with over £200m in pawnbrokers loans and will continue to serve our clients with fast loans that help them leverage the value in their luxury assets.
We have worked with some of the most beautiful pieces of jewellery and look forward to meeting new clients every day so that we can offer them carefully-researched loan valuations on their luxury assets.