Sell your Graff jewellery for the best price today
Graff, the British jewellery house founded by Laurence Graff in 1960, is well known for its exceptionally designed and crafted diamond jewellery. Contact us today for an accurate auction-based Graff jewellery valuation quote.

Fast
Receive money in as little as an hour.
Expert
Trusted pawnbroker and retailer for over 250 years.
Competitive
Accurate valuations and competitive purchase offers.
Secure
Transact with us using our secure courier service.
Secure
Transact with us using our secure courier service.
Competitive
Accurate valuations and competitive purchase offers.

Fast
Receive money in as little as an hour.
Expert
Trusted pawnbroker and retailer for over 250 years.
A FAST AND SIMPLE PROCESS
Contact us
Get in touch with us online,
in-store or by phone.
Accept Offer
RECEIVE YOUR OFFER FROM OUR
SPECIALISTS IN AS LITTLE AS 1 HOUR.
RECEIVE MONEY
ACCEPT THE AGREEMENT AND RECEIVE
THE MONEY VIA SAME-DAY BANK TRANSFER.
Getting Your Graff Jewellery to Us
WE OFFER SEVERAL OPTIONS:
IN-STORE
Bring your Graff jewellery into one of our London stores today. You are welcome to book an appointment with our expert appraisers and they will be ready to meet you when you arrive.
COURIER SERVICE
Use our free insured Special Delivery courier service to send your  Graff jewellery to us, or we can send our courier to you to collect your jewellery. Receive money in 24 – 48 hours from your home.
STAFF COLLECTION
Have your high-value Graff jewellery collected by one of our staff members at a convenient time place for you.
HOME VISIT
For high-value Graff jewellery, our specialists can come to you to value your luxury assets.
Valuing Your Graff Jewellery
Our highly trained specialists consider many factors when valuing your Graff jewellery to ensure that we provide you with the most accurate and up to date valuation for your pieces. The most important factors are:
CARATS
Graff rings, in particular, can feature large diamonds which often add up to a considerable carat count. Our gemstone experts will assess your piece and offer an accurate loan estimate.
PROVENANCE
Tracing the ownership of a Graff ring, earrings, necklace or bracelet can make a difference to the value of the loan estimate we can offer. The original box along with a certificate of sale authenticity will have a positive impact on our valuation.
ETHICS
Graff has a history of focusing on the ethical aspect of the stones within their jewellery, especially diamonds. Only mining their diamonds from sources that cause no human suffering, Graff's ethics can reflect in valuations where sourcing is a factor.
CONDITION
Graff's dedication to dazzling diamonds often lends a timeless feel to many of their pieces, with emerald cut diamonds often attracting the largest price tag. Loans on Graff diamonds reflect Graff's use of flawless gemstones.
Security and Care
LOOKING AFTER YOUR GRAFF JEWELLERY
TRANSPORT
If you use our courier service to have your Graff jewellery collected from your home or you send your items to us, it will be insured up to £20,000 during transportation.
If your Graff jewellery is of high value and you use our staff collection service, your items will be insured up to £100,000 during transportation.
STORAGE
Whilst your Graff jewellery is with us to be valued by our specialists or if your item is under loan with us, it is stored in protective packaging in our highly secure vaults.
CARE
When your Graff jewellery is with us, we take every step necessary to look after your luxury valuables. Our valuation specialists and inventory managers handle your Graff jewellery with care to make sure your luxury valuables are returned to you in the same condition we received them in.
FREQUENTLY ASKED QUESTIONS
Is Graff a luxury brand?
Founded in 1960 by British jeweller Laurence Graff, Graff is considered to be a diamond specialist, which is reflected strongly in the pieces that they produce and the settings that show their gemstones off to perfection.
What is Graff ring?
If you've got a Graff ring that you are seeking a loan estimate on, you will have a stunning piece of jewellery for us to value. Graff engagement ring settings, especially showcase diamonds – white, yellow pink – are beautiful settings.
Can I sell used Graff jewellery?
Yes, we buy Graff jewellery. Some of our clients prefer to sell their jewellery rather than pawn their Graff jewellery. We can give you a purchase loan estimate. Contact us for a same day quotation.
Are Graff Diamonds the best?
Graff diamonds are exceptional and are mined only from ethical sources. Known for the purity of their stones, many Graff diamonds are considered to be 'flawless' which means that any imperfections are invisible to the naked eye.
What makes Graff diamond jewellery so special?
The Graff brand not only has an ethical approach to sourcing their diamonds, but they also work on the rough diamonds in-house. This means that a Graff diamond goes through the production process from start to finish with the brand's specialists.
How much does a Graff engagement ring cost?
Graff engagement rings range from several thousand pounds to several hundred thousand pounds. Billionaire ex-US President, Donald Trump, proposed to third wife, Melania Trump, with a 15-carat emerald cut House of Graff diamond ring that cost $3 million.
Jewellery BRANDS WE BUY
WE BUY MANY BRANDS INCLUDING BUT NOT LIMITED TO: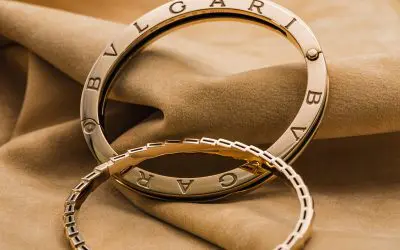 Bvlgari makes stunning jewellery that's so fabulous it's lusted after by jewellery lovers and counterfeiters alike – as with many luxury jewellery brands – Tiffany is another example. From the Roman...
read more